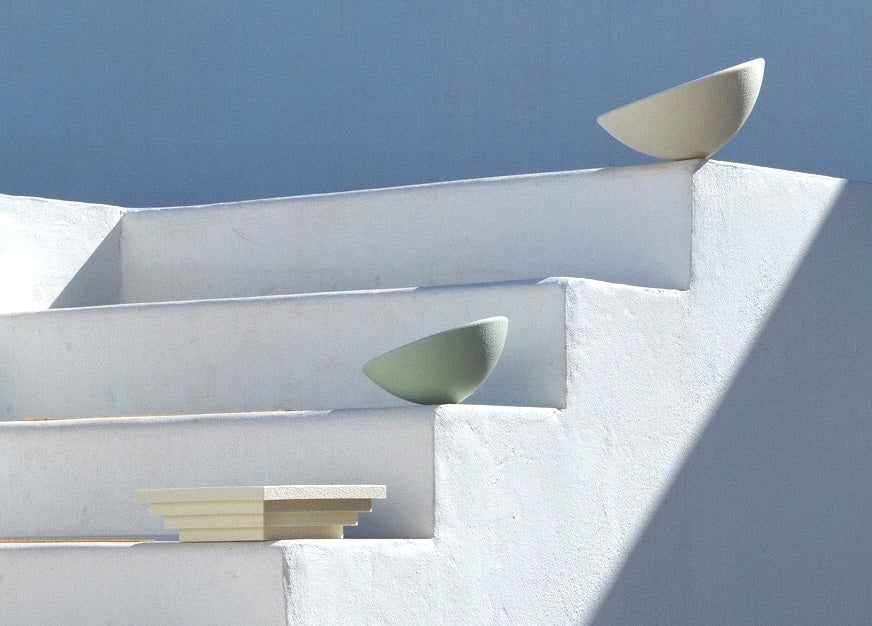 Our Mission
By combining quality craftsmanship with the latest 3D printing technologies, Argot is committing to long-term sustainability and responsible design practices. 
Argot Studio's brand ethos is to place consideration, thoughtfulness and purpose at the forefront of all decision making. Argot Studio pieces are made to last throughout generations by achieving excellence in both durability and aesthetic. It is fundamental to the Argot brand that our pieces transcend seasonality and focus on craft, quality and constant innovation. 
Argot Studio will continue to question, discover, learn and innovate to ensure we are continuously evolving as a business and striving to achieve the best solutions for both the Earth and for our community. 
As Argot Studio continues to grow and develop, the fundamental values of the brand will remain consistent as we strive to create timeless and versatile pieces that will continue to exceed the standards in sustainable design.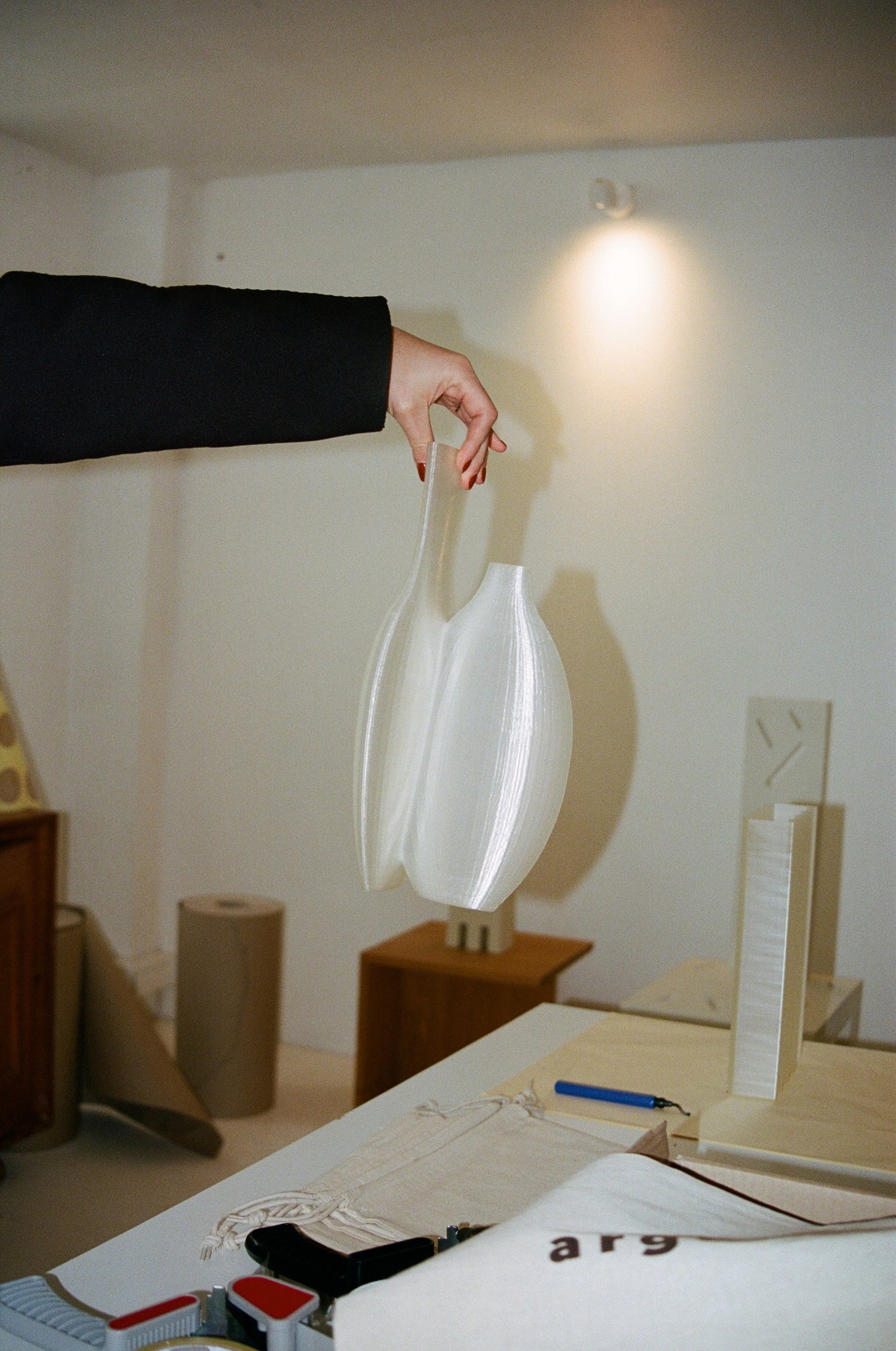 The Problem
The homewares and interior decor industry continues to lag behind in terms of regulation, and combatting societal and environmental issues. Whilst, the food and, to a lesser extent, the fashion and textile industry, are increasingly favoring responsible production methods, the sector still faces a number of challenges:
- To end the massive use of non-sustainable raw materials (plastics from hydrocarbons, non-renewable timber, etc.)
- To reduce carbon emissions caused by the sector's non-localised production methods and logistics chain
- To lower human costs generated by a production model based on economies of scale
- To reduce production in countries with access to low raw material costs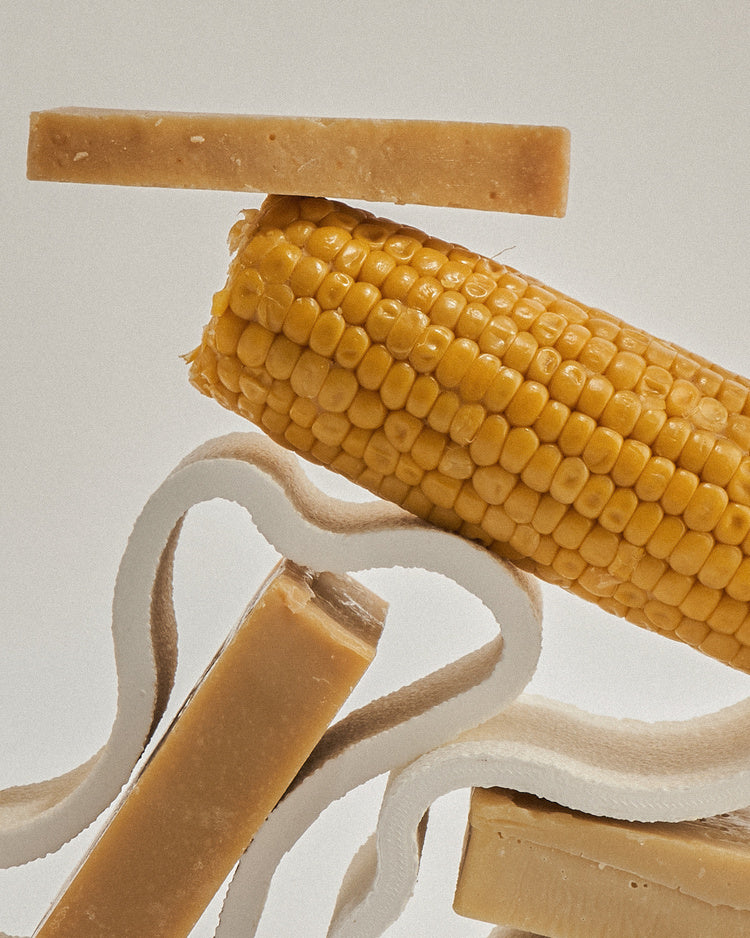 Materials
Argot Studio is committed to mindful and responsible business. Argot pieces are produced using 100% plant origin raw materials. This raw material is made from PLA (polylactic acid) with 70% of the material used originating from recycled material.
PLA is a type of plastic made from organic, renewable resources including corn starch. Unlike other plastics, which are made from fossil fuels, PLA is created from 100% biomass resources.
All the non-transparent pieces are made from material produced in the Netherlands and recycled from food packaging collected in Belgium.
Argot considers the lifecycle of each design with each piece being 100% recyclable and industrially compostable. This means that due to the composition of the material, it can be composted after its use and return organic and non-toxic nutrients to the soil.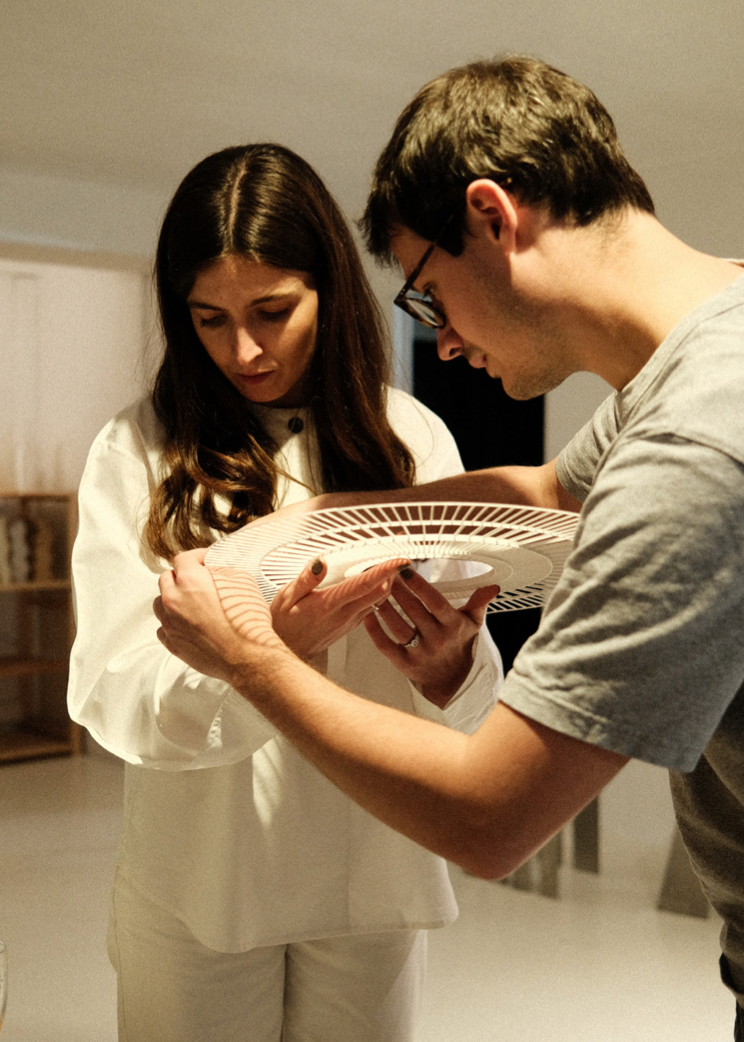 Production
The design process starts with hand drawing each object. Then, the sketch is 3D modeled and further optimized using a dedicated software turning the 3D model into instruction for our machines. We optimize our production process to limit energy consumption and waste.
By adopting the latest 3D printing technology, Argot's production is efficient and automated, and therefore has minimal labor intensity. Furthermore, as a result of this, and as the brand continues to expand, we will not need to relocate or offset production in order to remain competitive. We aim to keep opening micro-factories close to our destination markets as opposed to scaling our current production unit or relocating production.
Argot Studio is committed to conscious production practices with a zero-waste policy. This means that all items made-to-order and any off-cuts or scrap materials are upcycled or reused. Each design is produced 100% ourselves, and manufactured locally in our Parisian atelier. 
At Argot, we offer full transparency so you can discover everything from the materials, the amount of energy used, to how much time was spent making each individual piece.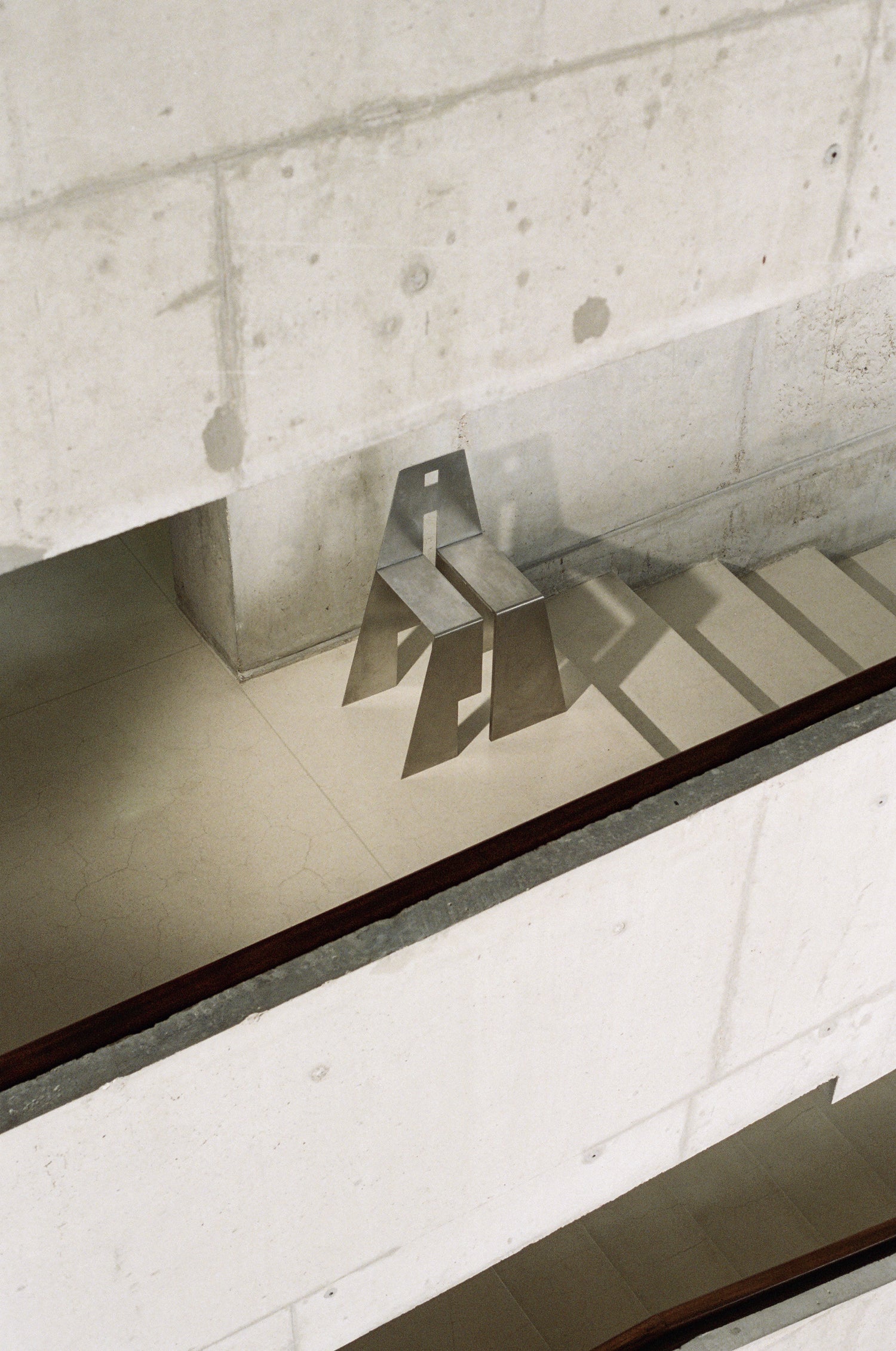 Packaging
When considering Argot's packaging materials, environmental impact has been at the forefront of our decision making.
Each piece is placed in an Argot pouch that is GOTS Certified French organic and recycled cotton, produced less than 20km from our atelier. We use recycled cardboard boxes and kraft paper to pack and protect each item before it is shipped.
The packaging used by Argot is produced at Packagreen, less than 250km away from the Studio. All of it is part of the sustainable range and is 100% recycled. In addition, all the boxes used are RESY certified and 100% recyclable.
3D printing production allows Argot to produce in a particularly flexible and reactive way. To limit its logistical costs and material waste, the company has chosen to produce its parts on demand and not to stock production.